Ready? Steady? Wean!
Cow&Gate has been with us from the very beginning of our weaning journey and they have been our most trusted adviser in every step of the way. Starting with the very first food we have ever tried (
The Diary of Weaning Part 1
) and continuing with the must have weaning plan (
5 Step weaning plan
), we have always been onto a winner! So, when we were sent samples of the newest product from the weaning series, I was excited to see with what great thing they have come up this time and... They definitely didn't disappoint!
I am very happy to introduce to you their newest savoury range called Friends, which is aiming to encourage little ones to learn and love the taste of vegetables. The range appears to be very friendly in every aspect-from the original packaging to the simple and healthy ingredients. Let's be honest, with the huge amount of data and researches we are served on a daily basis, we know how important the quality and the ingredients of the product are. So, when I read that the pouches contain only steamed vegetables and water, I instinctively raised my eyebrows, because it can't be right, I thought. There should be something else, a tiny little ingredient hidden away, something that destroys the almost perfectly healthy product. Well, I had to check that!
We soon received a bag full of little friendly pouches- peas, carrots, broccoli and cauliflower. Cute I thought, but wasn't that a Starter Pack for little babies, just being started on weaning. and we were already long past this stage. At the age of 13 months we were already exploring many new and different tastes. Still, we were definietely going to add them to our meal and I was curious to check out the texture of the veggie pouches. But, they got left in the corner for a while, until...
Friends came to our rescue yesterday night! We have been trying out new foods for a while and attempting to adapt Alex to our adult meals. This proved to be a challenge and he wasn't showing much enthusiasm for the shepherd's pie and the freshly cooked roast. Which left us with a very hungry and grumpy baby and nothing cooked that he would like to eat. We had to think quick and then... my eyes fell on the veggie pouches. Here you go Alex, some broccoli and cauliflower for a starter until your fish fingers were cooking. 10 minutes later 5 of those pouches were empty! And the situation was under control! That went well I thought!
Trying out the range convinced me in the simplicity and quality of the product. When the packaging says NO added salt, sugar and additives or preservatives (Select pouches contain cheese, which may have added salt), they really mean it. Each pouch is ready to eat, steam cooked, with no mixing or disguising of vegetables with fruit and can be served warm or cold. We will surely be trying out the rest of the meals in the range and I know that if we are in need of a quick snack when we are out, Cow&Gate new pouches will be my first choice. There are 3 stages available: Discover, Explorer and Friends Forever.
If you are just discovering weaning now, I would definitely recommend you to try the Starter pack (My first spoon) with all of the flavours from the Discover stage: Carrot, Broccoli, Peas and Cauliflower. It comes in a friendly pack and a very friendly price of 2.79GBP. This will allow you to introduce a variety of distinct vegetable tastes in these early and tricky stages of introducing first foods.
You can then continue the journey with the second stage of Explorer, which expands to vegetable varieties with flavour combinations including cheese, pasta and chicken. Choose between:
Carrot, beef, tomato, pasta
Broccoli, chicken, rice
Peas, fish, potato
Cauliflower, pasta, cheese
Tha last and final Friends Forever includes:
Carrot, lentils, pork
Broccoli, cheese, pasta
Cauliflower, potato, beef
Peas, sole fish, potat
Yummy, right?
Happy weaning and don't forget to share when you try the new pouches :)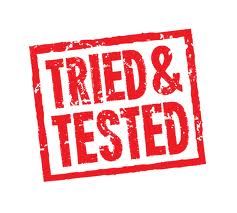 *
We

have been sent samples

free of charge, for the purposes of this review, however this review expresses my very own opinion and experience, after testing the product.